So here are our top 5 blue prams for you
1 - Cybex Priam Mountain Blue
The fabulous Cybex Priam is available in a fantastic blue colour, Mountain Blue. This shade of blue whisks you away on a mountain hike with a view across beautiful alpine water. The frame of the pram is available in four different colours.
2 – Thule Sleek Navy Blue
The stylish Thule Sleek is available in the colour Navy Blue. This gorgeous dark blue colour lends the pram a classic look. What is extra useful about the Thule Sleek is that the pram grows right along with you. You can easily place an extra carrycot or seat on the frame so you are able to transport not just one but two children.
3 – Bugaboo Fox2 Vapor Blue
Steal the show with this awesome Bugaboo Fox2 pram. The Bugaboo Fox2 is available with a sun hood in the colour Vapor Blue. This shade of blue reminds us of a clear blue sky and gives the pram a fresh look. If you want to add another colour to your pram in the future, you can easily replace the sun hood with another colour.
4 – Mutsy Nio Ocean Blue
As the name of this colour suggests, this stylish Mutsy Nio is inspired by the ocean. This deep blue colour is timeless and in our opinion, will not become jaded any time soon. The Mutsy Nio Ocean Blue is available in two different frame colours. So you can tailor your pram to your own taste.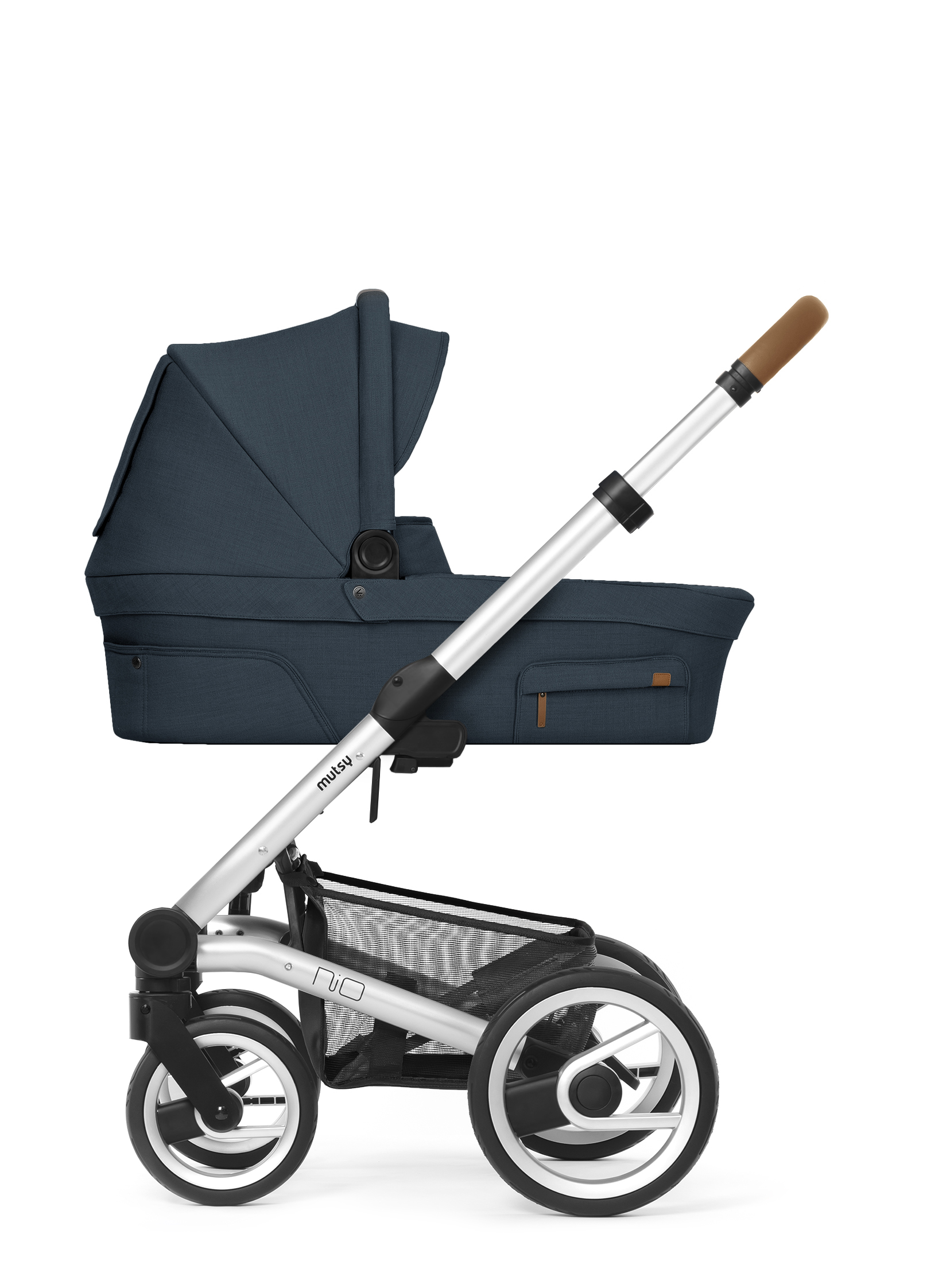 5 – Joolz Day+ Modern Blue
The Joolz Day+ pram is now also available in the attractive colour Modern Blue. This beautiful natural shade will ensure that you will enjoy your walk even more. At Joolz, they love to make sustainable choices. For instance, the fabric of the Joolz Day+ is made out of recycled plastic bottles. That way, not only do you have a pram in a natural tone but you also contribute to a better environment.