With the tips below, you can ensure that your Bugaboo stroller is well prepared for the cold weather. The accessories below are suitable for the Bugaboo Fox2, Bugaboo Donkey3, Bugaboo Lynx.
Bugaboo High Performance Footmuff
The high performance footmuff from Bugaboo has down filling. As a result, your little one will stay dry and cosy even on the coldest days. The footmuff has two removable covers. That lets you prepare the footmuff to any type of weather. The footmuff is completely resistant to rain, snow or wind and is also stain resistant due to the durable Teflon coating. The Bugaboo High Performance Footmuff is thus a sustainable choice.
Bugaboo Wool Seat Liner
This seat liner is made of 100% virgin wool. This type of wool regulates your little one's temperature. The seat liner is also wonderfully soft. The Bugaboo Wool Seat Liner is suitable for children up to 4 years old. This is ideal, since you are ready for several winters with one purchase.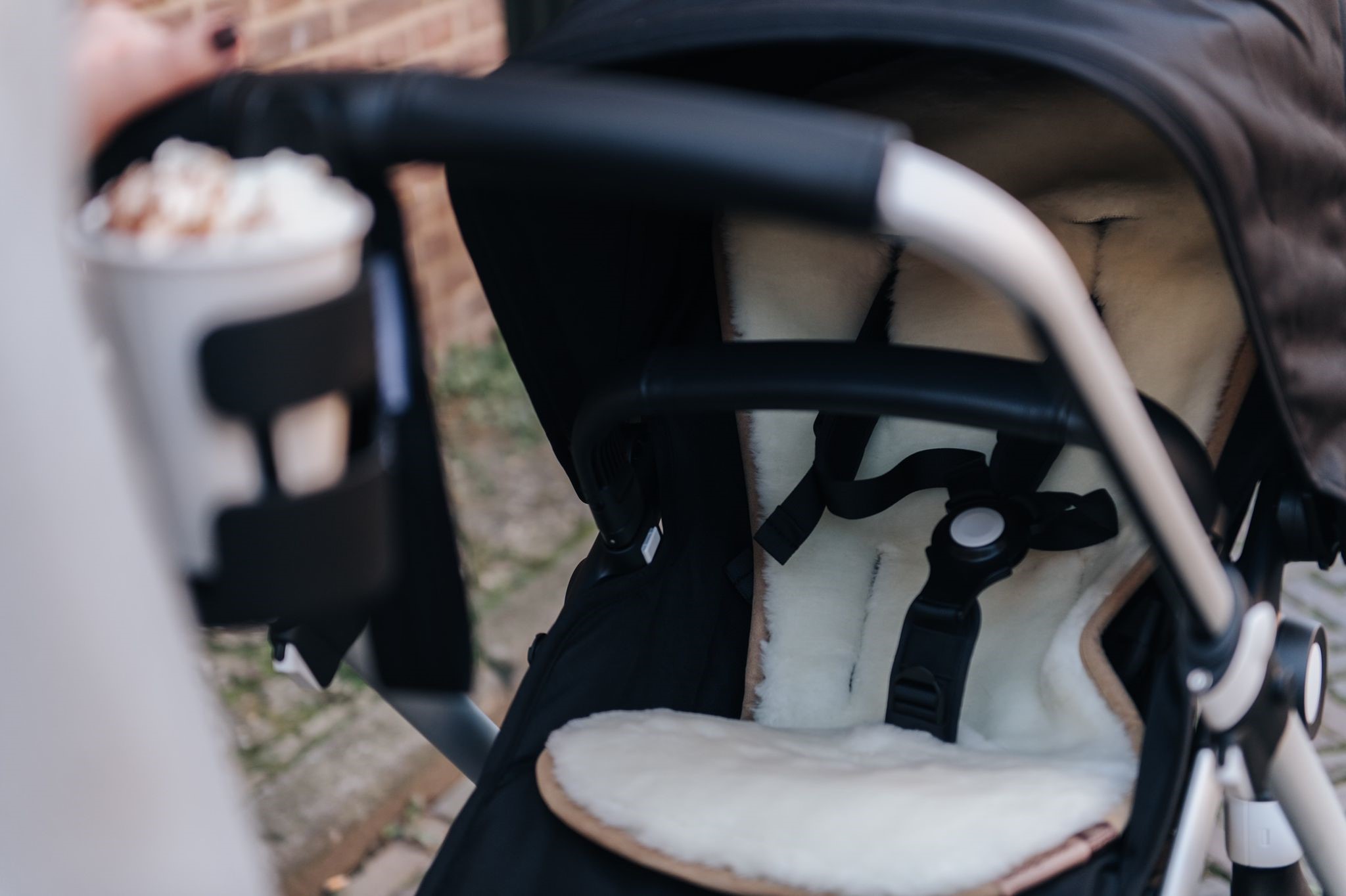 Bugaboo Newborn Inlay
Are you expecting your little one this winter? Then this newborn inlay from Bugaboo is indispensable. The inlay offers an extra layer of warmth and protection to your newborn. Thanks to the soft cotton materials, the inlay is also suitable for your newborn baby's sensitive skin. This makes the Bugaboo Newborn Inlay a real winter must-have for newborns.
Bugaboo Cup Holder
The Bugaboo Cup Holder is not officially a winter accessory, of course. But it is every handy for storing hot chocolate when walking on the cold days. And honestly, that makes the cup holder indispensable in the coming months.