City life at its best
The Dragonfly can be folded with just one hand, I can hear you thinking 'yeah well, they all say that, but then the stroller with the carrycot still takes up a lot of space'. What if I would tell you, you are wrong. Bugaboo is the very first with the innovative folding system where you fold the entire stroller with one hand, and yes, it also folds the carrycot! So it doesn't take up much space, wherever you are, you can easily place it anywhere you like.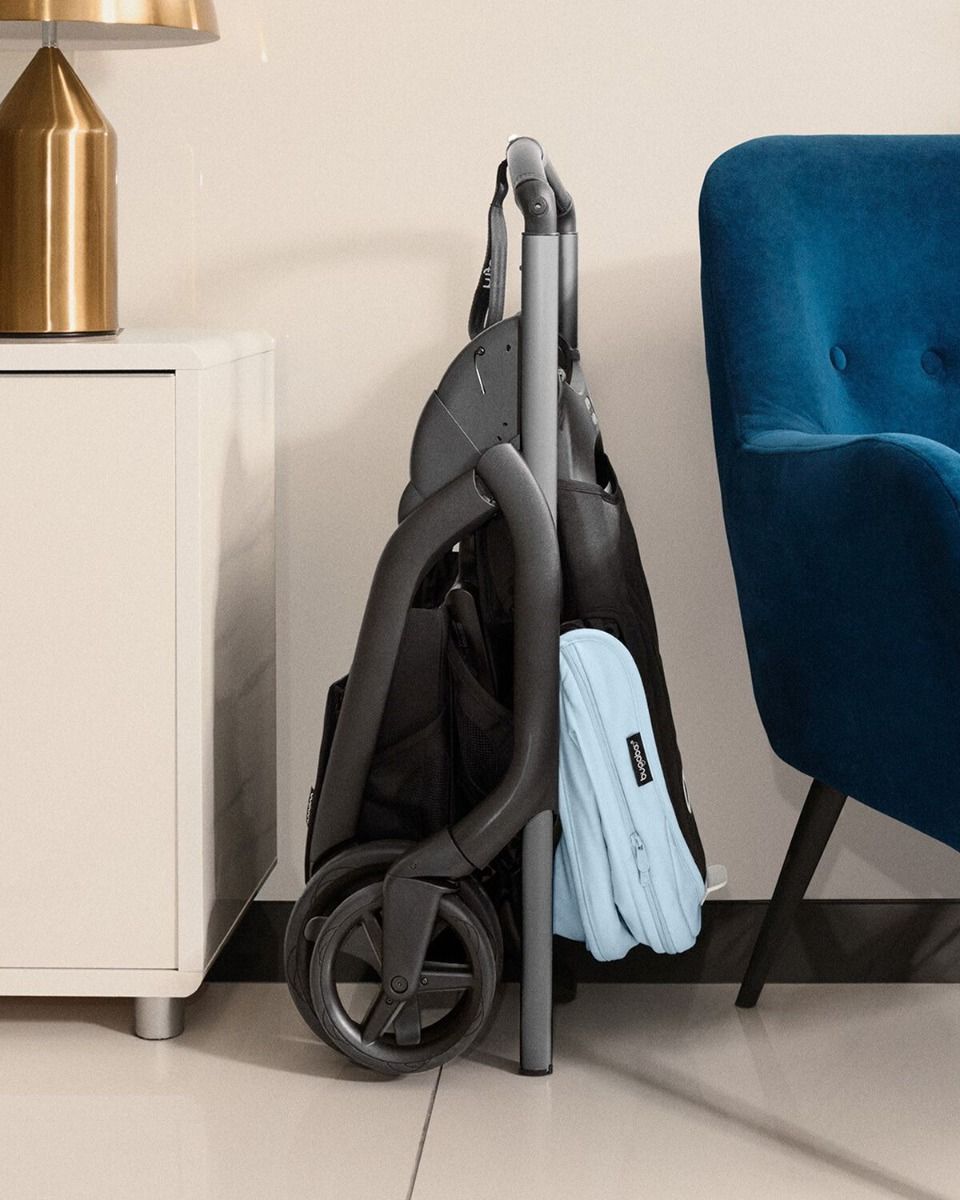 Happy and free
You know that great coffee shop in the middle of the city? The one where you have to climb a few steps to get in and where you used to walk in often? Since you walk around with a stroller you often think ' never mind '. The Dragonfly is so compact and light that you can simply hang it on your shoulder with the integrated carrying strap and lift it inside, or pull it along like a trolley. With this stroller you are just as mobile and free as before your baby  and nothing should stop you from fully enjoying everything that city life has to offer.
The standard facts
All great, but what about the rest? Well actually that's also pretty good. The shopping basket can carry 10 kilos of weight, more than enough for all your groceries and necessities. It has full wheel suspension to make every ride smooth, a UPF 50+ sun canopy and is suitable for children up to 22 kilos!
A better future for you and me
Bugaboo has done its best to produce this product as sustainably as possible. For example, high-quality mass-balanced bio-based material has been used, which has contributed to the Dragonfly's CO2 emissions being 21% lower than if it were made with conventional plastics. The design also takes into account that it should last for years, so it has a modular design that makes it a lot easier to repair or replace parts instead of the entire stroller and you get a 4-year warranty.