But what exactly makes the Bugaboo Donkey 5 better than the Bugaboo Donkey 3? In this blog we explain everything about the differences between the Bugaboo Donkey 5 and Bugaboo Donkey 3. No doubt you'll become just as excited as we are!
Trendy Colours
In producing the Bugaboo Donkey 5, the designers experimented with the trendiest of colours. As a result, the Bugaboo Donkey 5 is available in various beautiful colours. At Baby Max we are especially in love with the Forest Green colour. This beautiful timeless colour gives the stroller a particularly luxurious look. We suspect that our customers will think the same, and believe it to become one of the most popular models. At the same time, colours such as Stormy Blue, Sunrised Red, Morning Pink, Mineral Taupe, Washed Black and Misty White are also a sight to behold!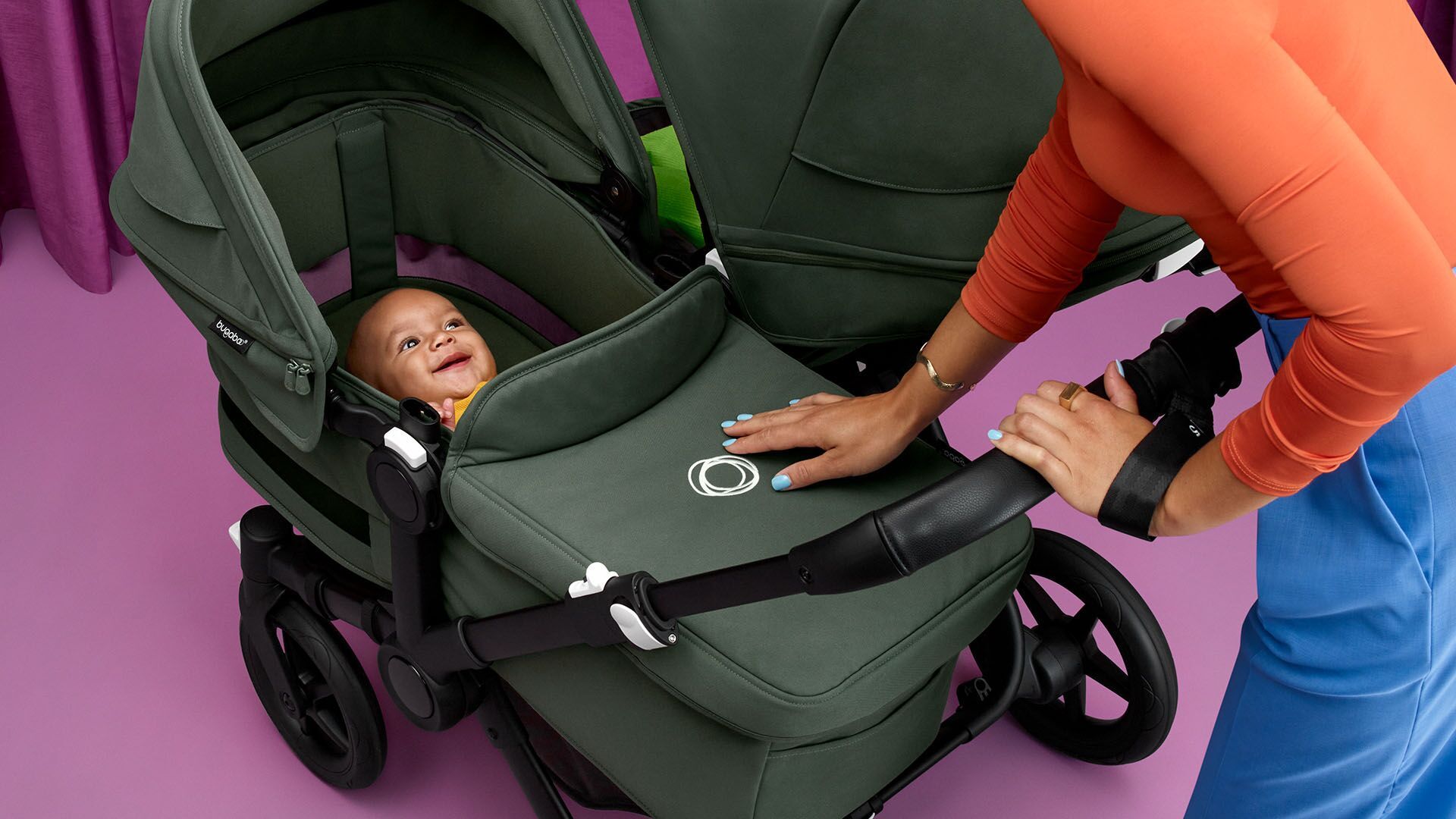 Redesigned Seat Buttons
With the new buttons on the frame of the Bugaboo Donkey 5, folding the stroller is even easier than the Bugaboo Donkey 3. Thanks to the new buttons, you don't have to press the buttons again when unfolding the Donkey 5. The Donkey 5 does this automatically, ensuring you are ready for departure even quicker!
Higher Seat Position
The seat of the Bugaboo Donkey 5 is a lot higher on the frame compared to the Bugaboo Donkey 3. The Bugaboo Donkey 5 stands 57cm from the ground. This allows your child to look around better. Exploring the world from a stroller was never this fun!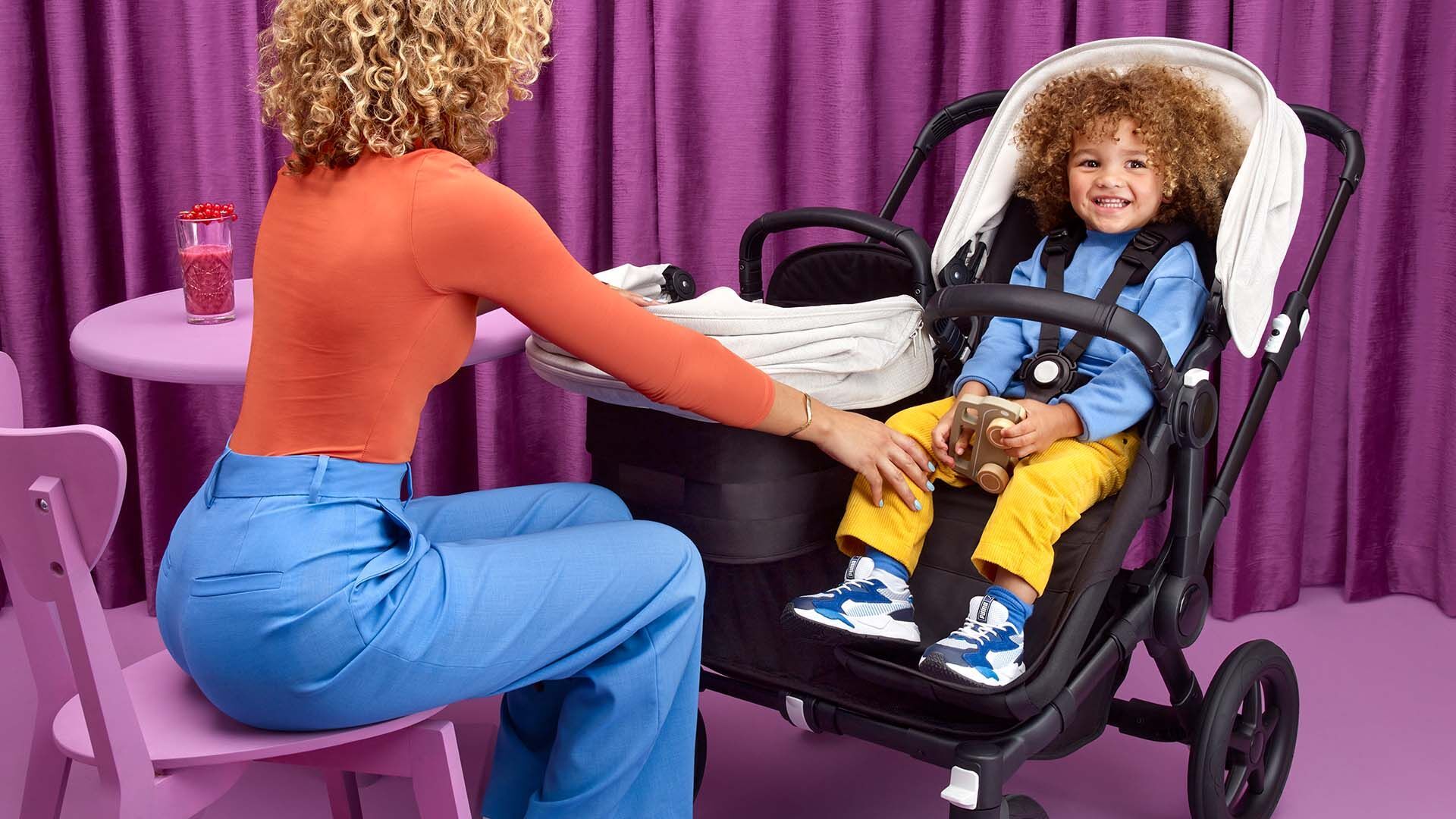 Renewed Belt System and Carrycot
The Bugaboo Donkey 5 is equipped with a new belt system. The shoulder pads are made of an extra soft material, and clipping the belt on and off is now easier than ever!
The new carrycot has a breezy headboard. The breezy window allows you to easily regulate the temperature in the carrycot. This breezy carrycot provides extra cooling during the hot days. Many children also enjoy peeking outside from the window.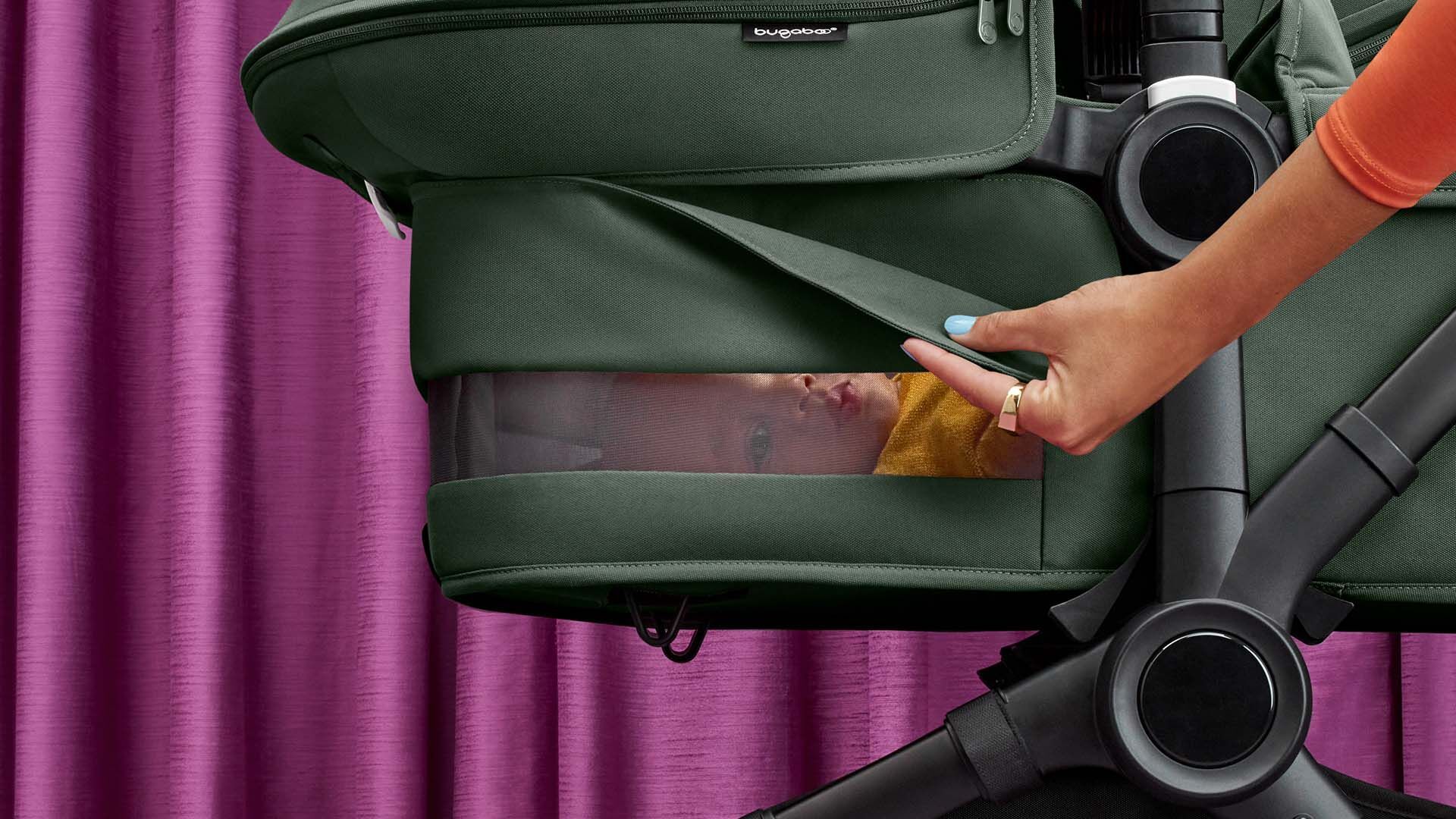 Where you had to purchase the adapter for the cupholder and ride-along board separately with the Bugaboo Donkey 3, you now receive these as standard with the Bugaboo Donkey 5!
Become just as excited as ourselves? Order the Bugaboo Donkey 5 quickly below!